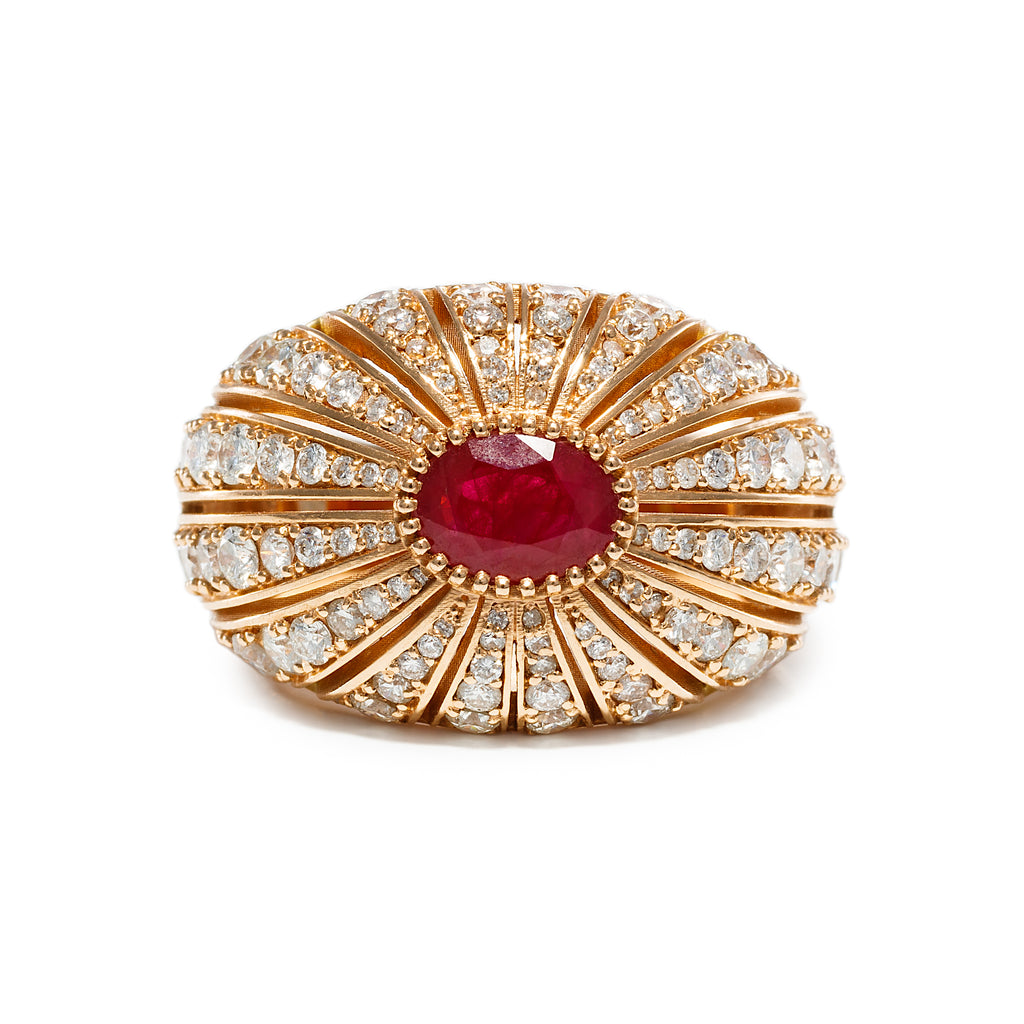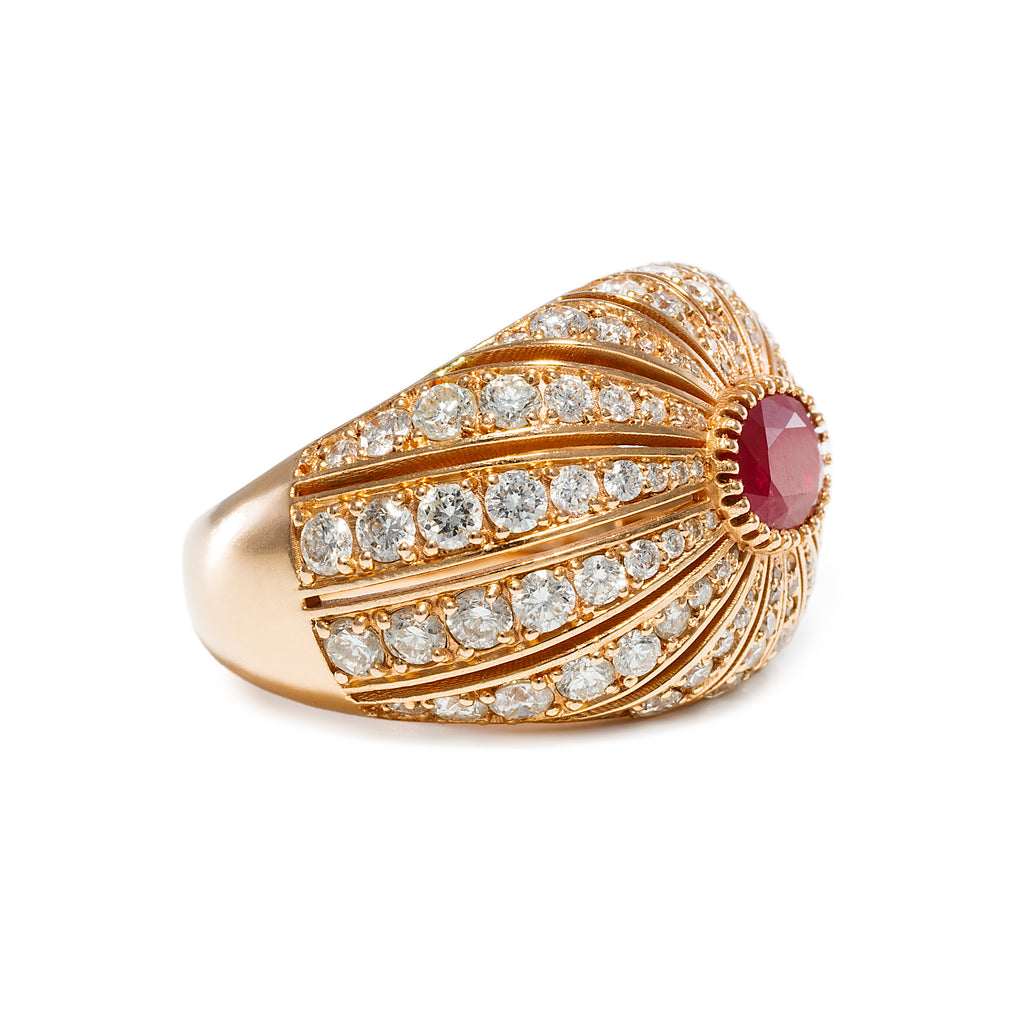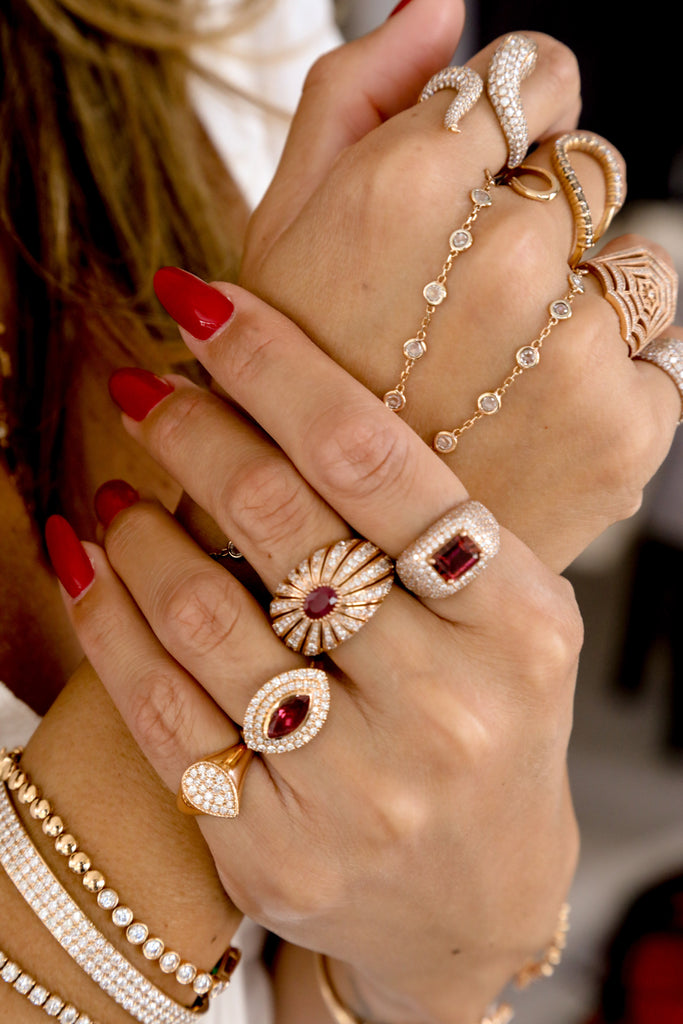 Round Ruby & Diamond Ring
Description
A striking ring that will get you from day to evening due to its easy wearability. Featuring white diamonds around a red ruby. 
If you prefer a different colour stone just get in contact! info@limelitejewellery.com

Specification
Round Ruby & Diamond Ring is made of 1.5 carats of white diamonds, 3.8 grams of 18k gold and a 0.96 carat ruby. 
You may also like the related products