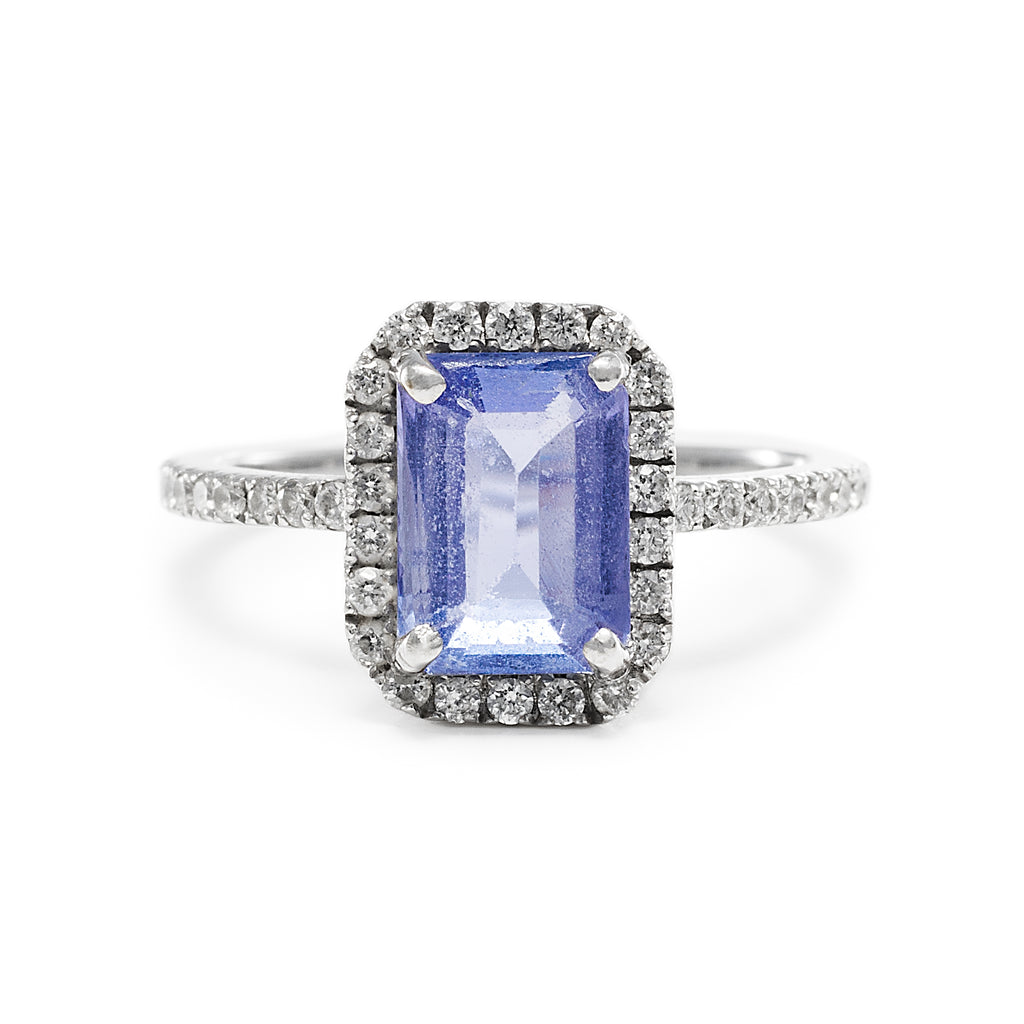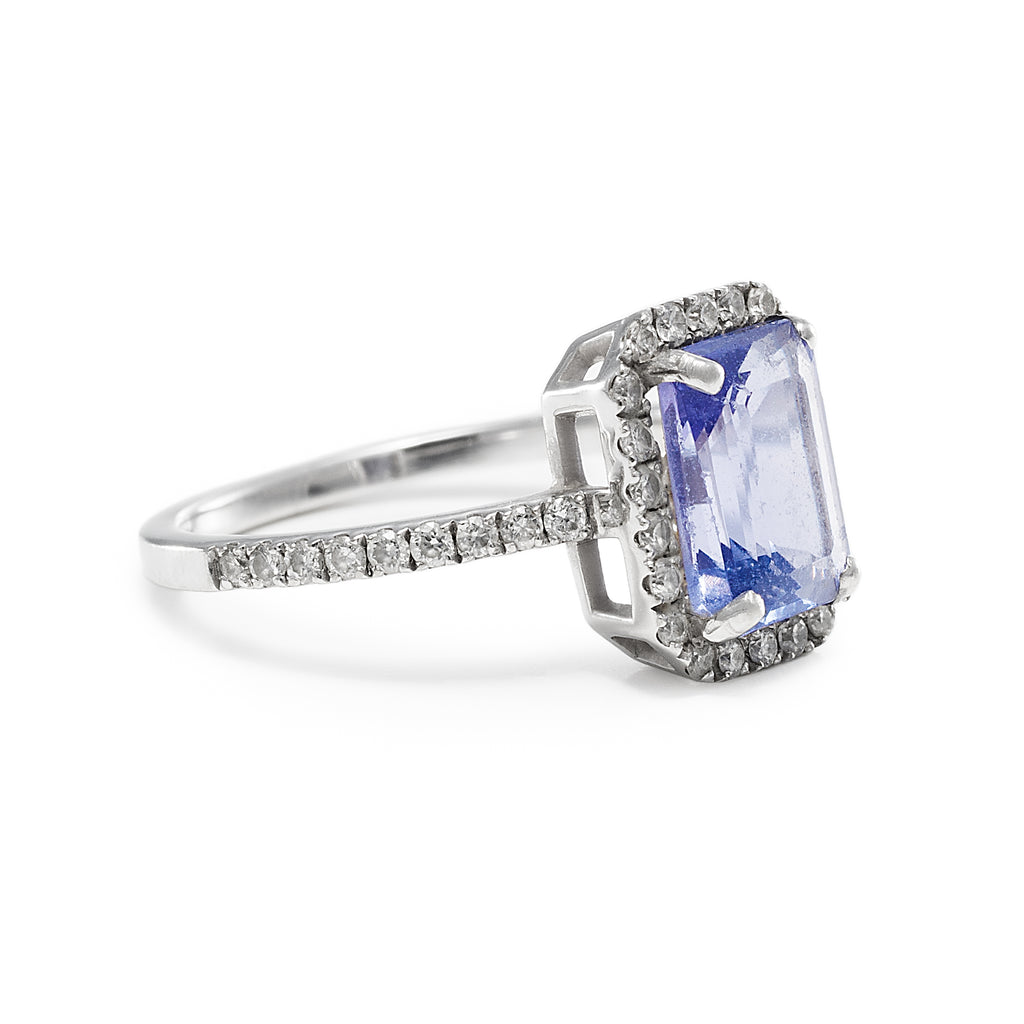 Diamond Framed Tanzanite Pinky Ring
Description
Tanzanite Pinky Ring is an eternity ring adjourned in pave cut white diamonds and a rectangular, purple Tanzanite gemstone that's also framed with the same diamonds. Tanzanite is the birth stone for those born in the month of December, which makes it a beautiful and thoughtful gift idea for the sassy Sagittarius's and cool Capricorns born in the last month of the year.
If you'd prefer to order this ring with a different gemstone please get in contact and we will do our best to accommodate your request. (info@limelitejewellery.com)
Specification
Tanzanite Pinky Ring is made of 1.5 grams of 18k gold, 0.4 carats of white diamonds and a purple Tanzanite.
You may also like the related products