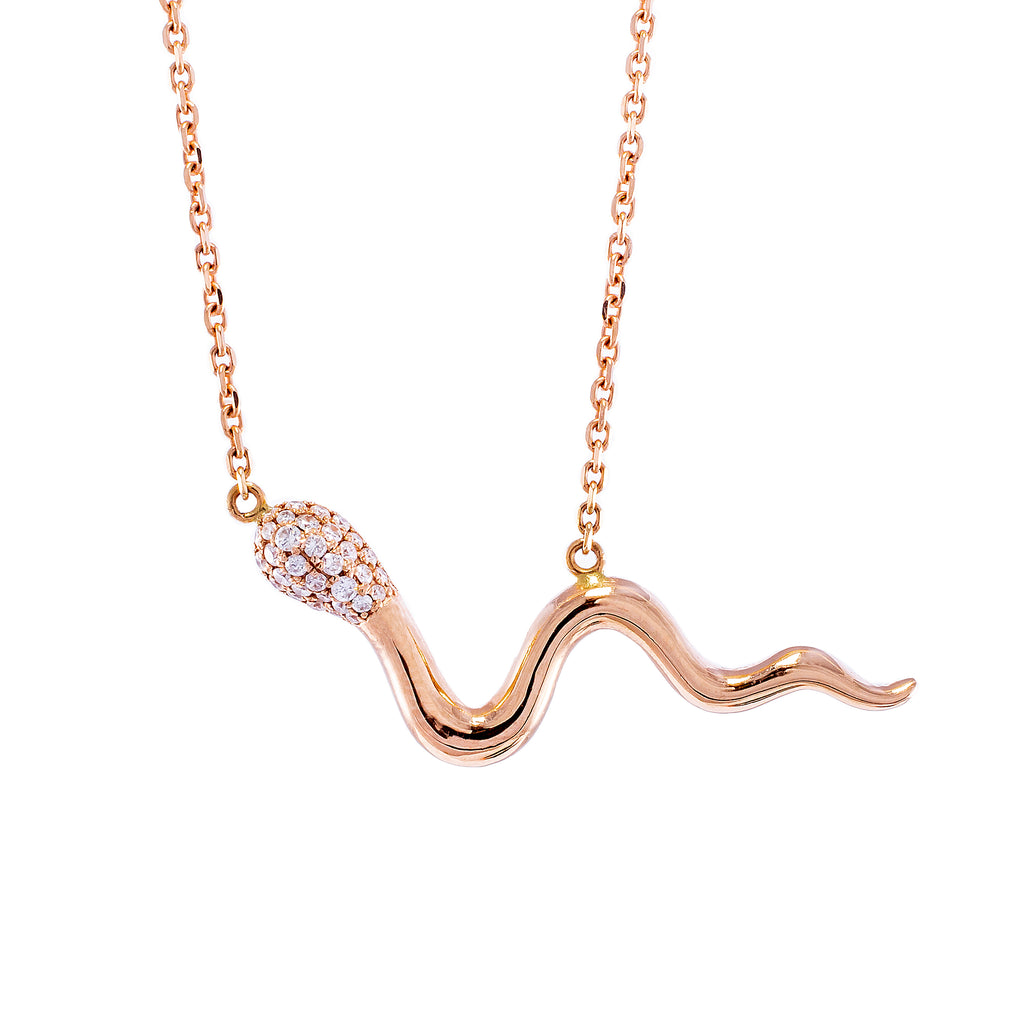 Little Snake Necklace
Description
Little Snake Necklace is a cute, every day necklace perfect for those who love their snake jewellery. It is made of 18k gold and the snake head is covered in pave cut white diamonds. 

Specification
Little Snake Necklace is made of 0.3 carats of diamonds (vs1-s1 clarity) and 3 grams of 18k gold.

The length of the adjustable chain is 42cm with further links to wear it at 40cm and 38cm. 



You may also like the related products