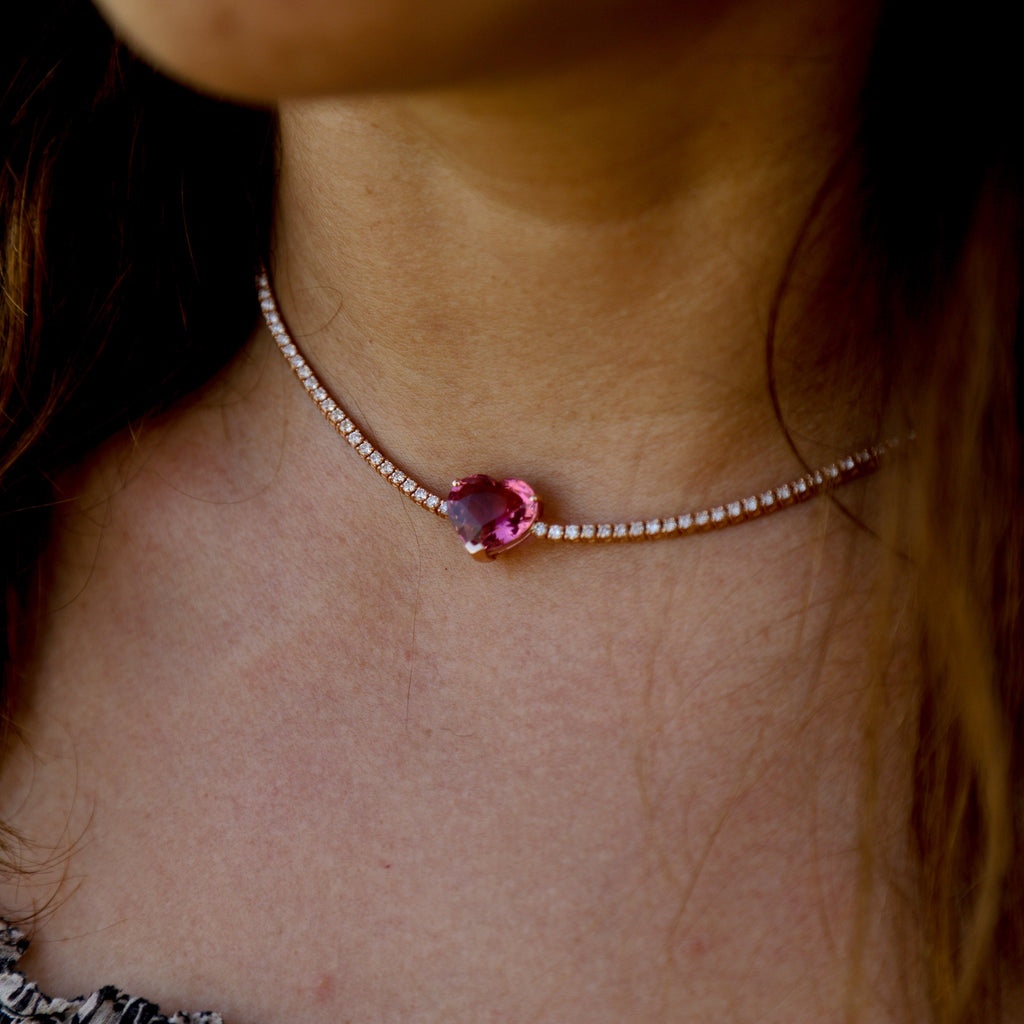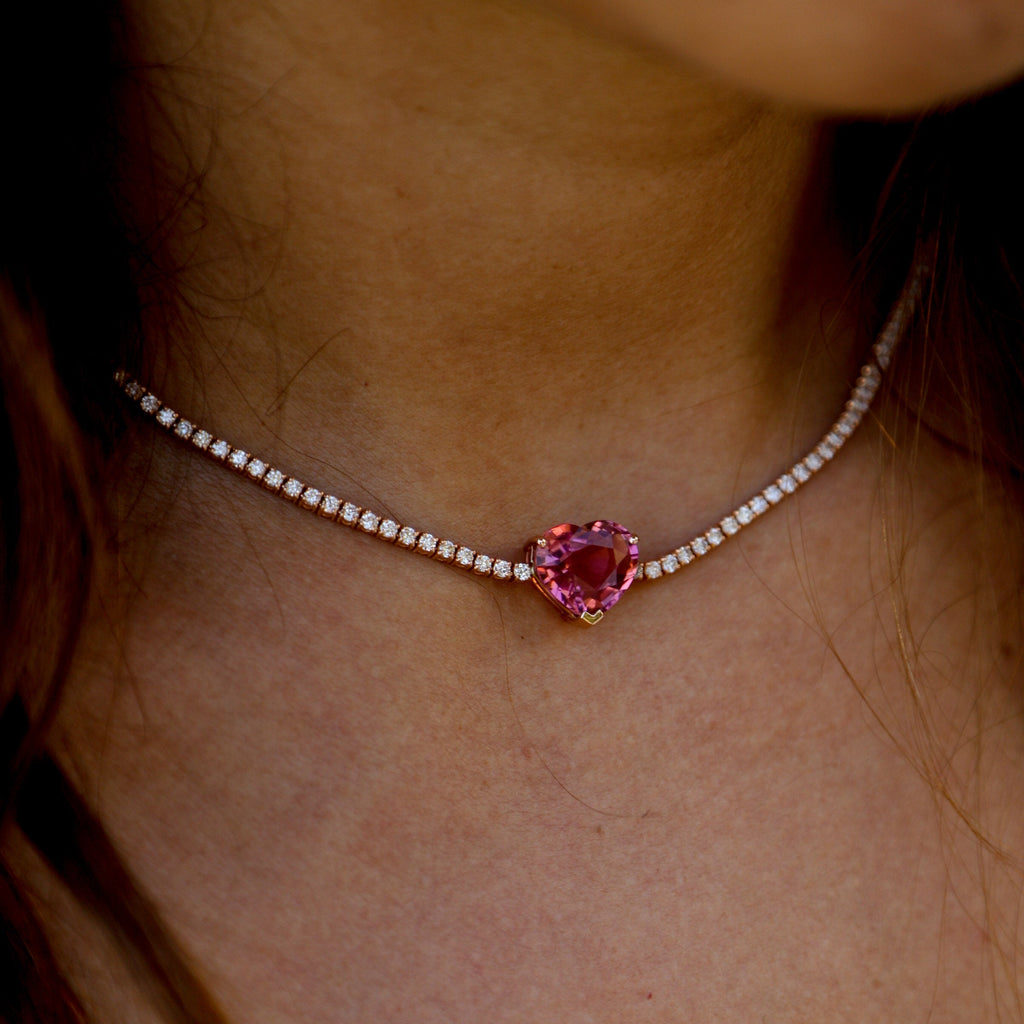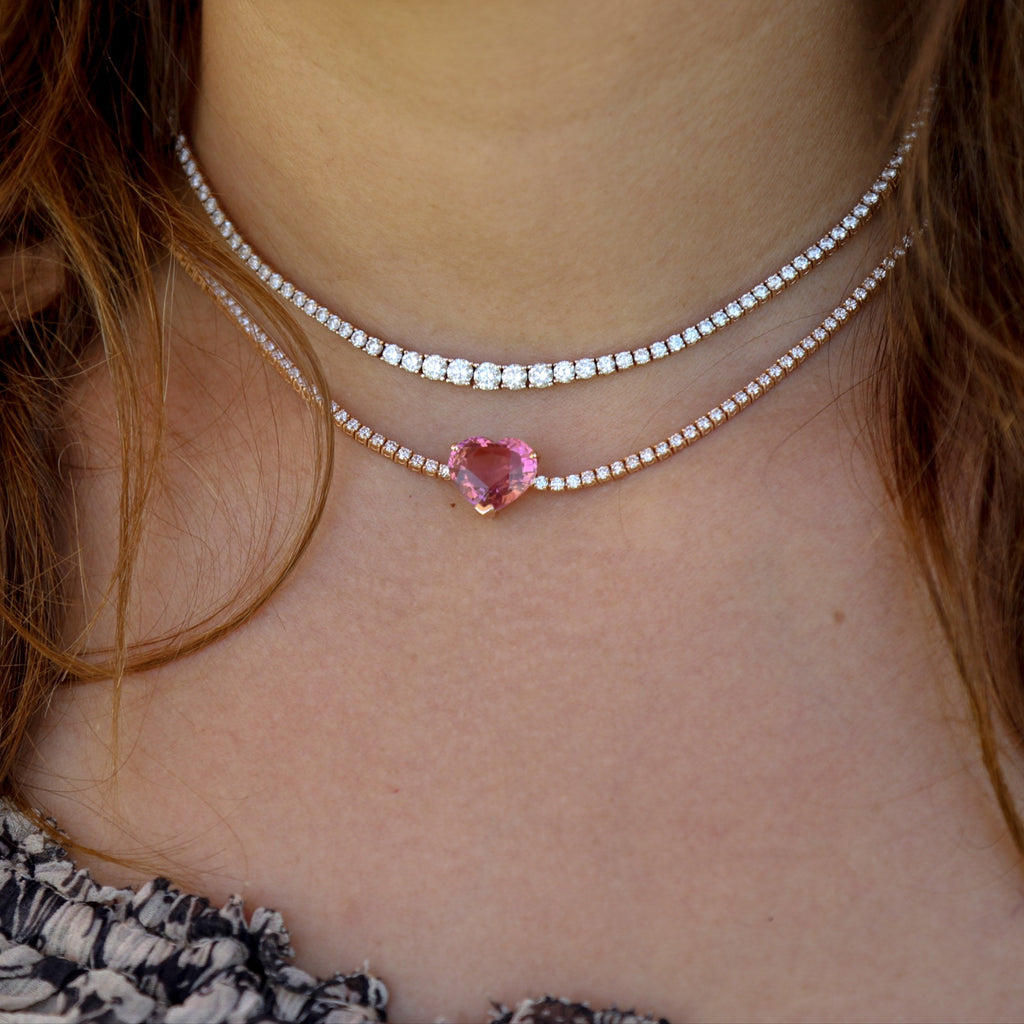 Tennis Necklace With Tourmaline Heart
SKU:
Description
Tennis Necklaces have become staples that every jewellery lover should have. (We think it's even better if you have more than one, layered together in different lengths and sizes!) This one, with a pink heart, is a fun and girly take on this staple piece. It's made of of claw set, brilliant cut diamonds and a heart shaped tourmaline. You attach it securely with a box clasp. 

Specification

Tennis Necklace With Tourmaline Heart has 3 carats of diamonds (VS1 - SI1 clarity) and is set in 18k gold. The diamonds cover about 75% of the length of the necklace. 
The length of the necklace is 42cm.
Customisation 
If you would like to order this piece in a different length, or with diamonds covering the entire necklace, we can certainly do that. Or if hearts are not your thing, we can use a gemstone in a different shape and colour. With any customisation requests, just get in contact and we will be very happy to help!
You can reach us on info@limelitejewellery.com or on WhatsApp +44 7885 80 80 80 / Minna in the UK and +971 56 116 5596 / Ilke in the UAE. 

You may also like the related products