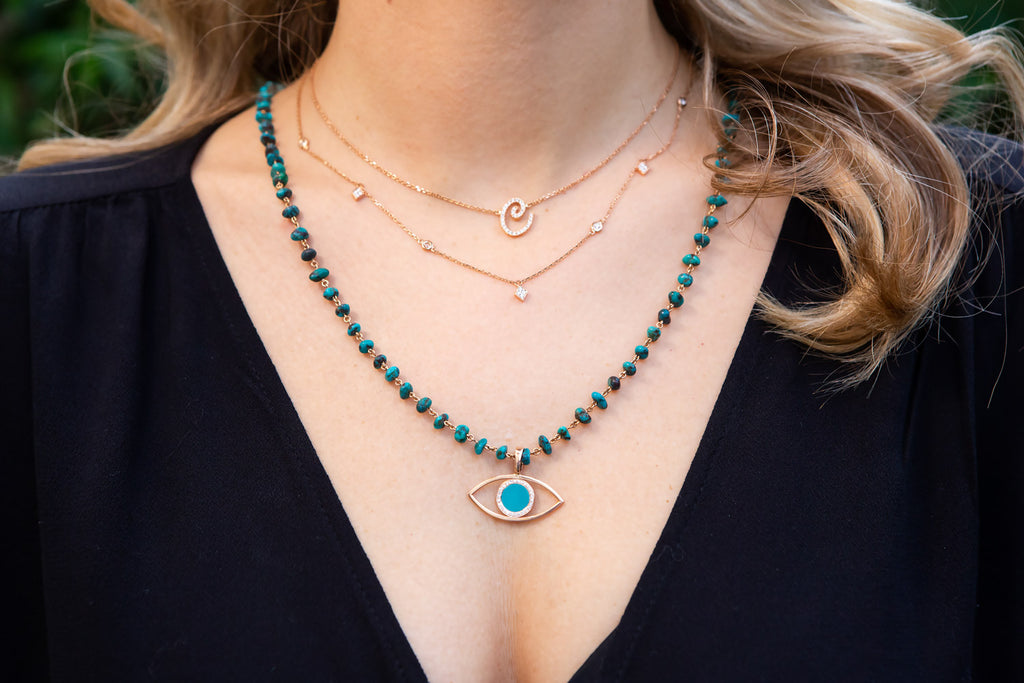 Turquoise Evil Eye Pendant
Description
The perfect, colourful and playful necklace for the summer!
The pendant can be sold with or without the chain. Please select the relevant option from the dropdown menu.
Specification 
The Evil Eye Pendant is made of 0.3 carats of white diamonds (vs1-s1 clarity), 6 grams of 18k gold and enamel.
The chain is made of turquoise beads and 4.5 grams of 18k gold. 
You may also like the related products