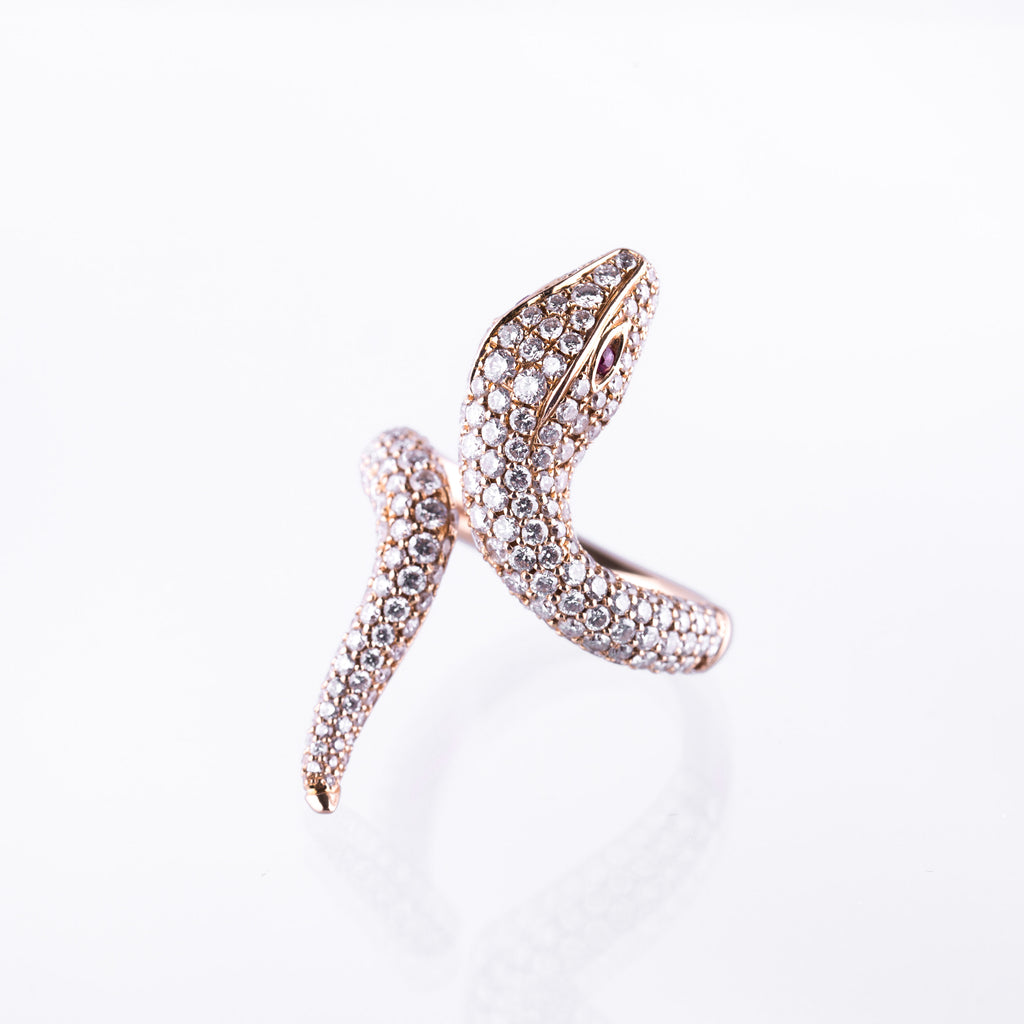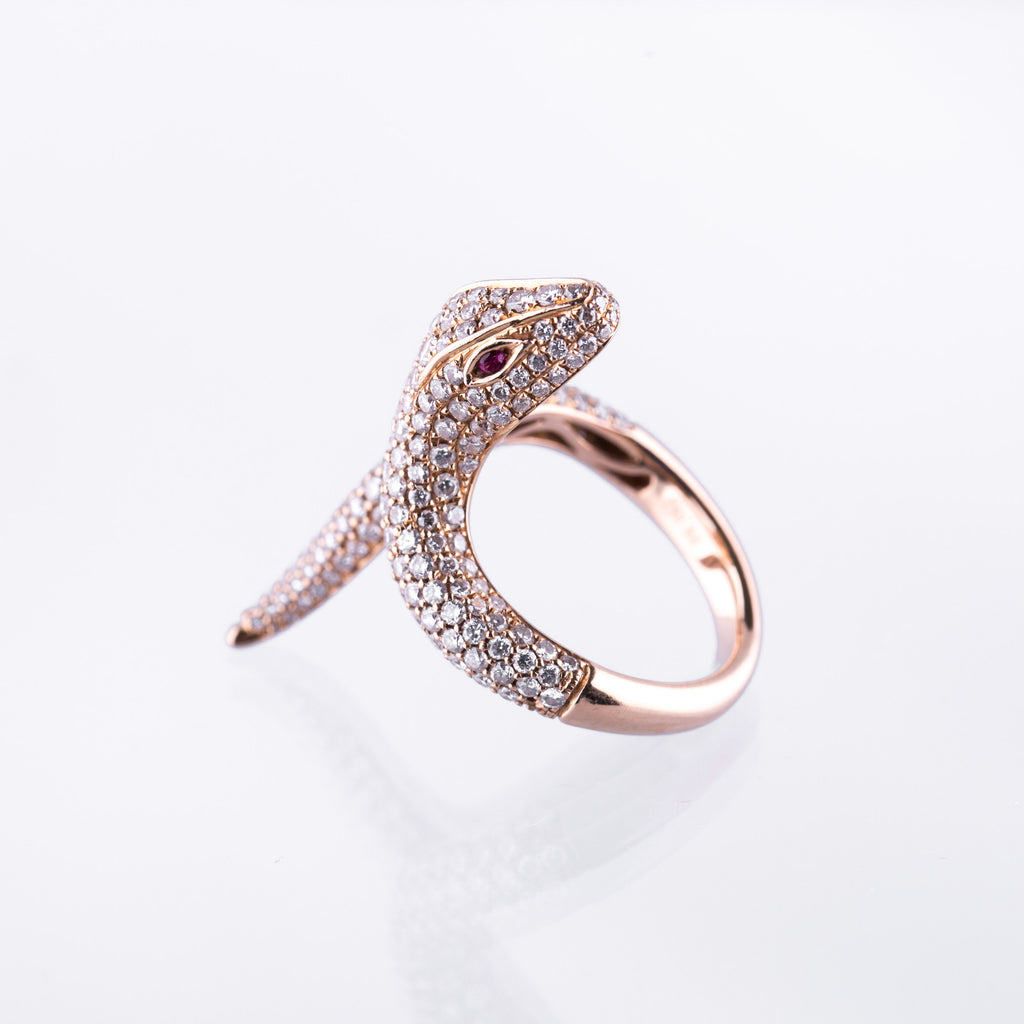 Snake Ring
This Snake Ring is one of our oldest designs
(and also one of our all time, personal favourites...).
It's set in 18k gold, covered in white diamonds and has two rubies as the snake's eyes. A show stopping ring that hugs your finger. Despite being a substantial, heavy piece it is really comfortable to wear and easily takes you from day to evening. 
The Snake ring is made of 2.6 carats of diamonds (vs1 - si1 quality) and the gold weight is approximately 7.5 grams. The snake's eyes are made of rubies. 
If you would rather order the Snake Ring with different colour eyes, such as green, please get in contact and we can talk you through the different options and create the perfect ring for you! You can reach us on info@limelitejewellery.com. 
You may also like the related products