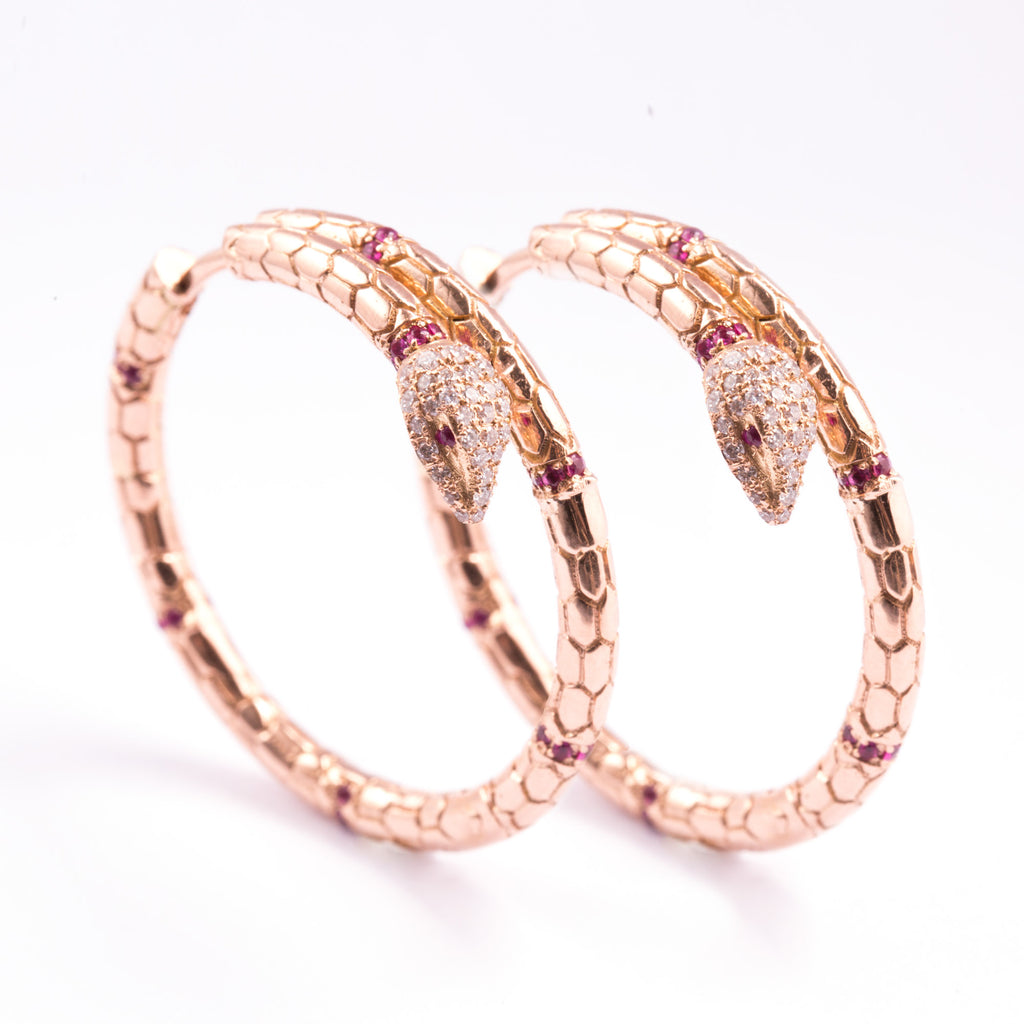 Snake Hoop Earrings
The Snake Hoops are an intricately crafted pair of earrings. They are embellished with rubies throughout, and the snake head is covered in white diamonds. They are light to wear on your ear. 
Snake Hoop Earrings are made of 0.35 carats of white diamonds (vs1 - si1 clarity), 0.5 carats of rubies and 12.6 grams of 18k gold. 
The width of the snake head is 5mm and the outside diameter of the hoop is 52mm. 
If you would rather order the Snake Hoop Earrings with a different accent colour, such as green (which would be emeralds), please get in contact and we can talk you through the different options and create the perfect earrings just for you!
You can reach us on info@limelitejewellery.com or on WhatsApp +44 7885 80 80 80 / Minna in the UK and +971 56 116 5596 / Ilke in the UAE. 
You may also like the related products