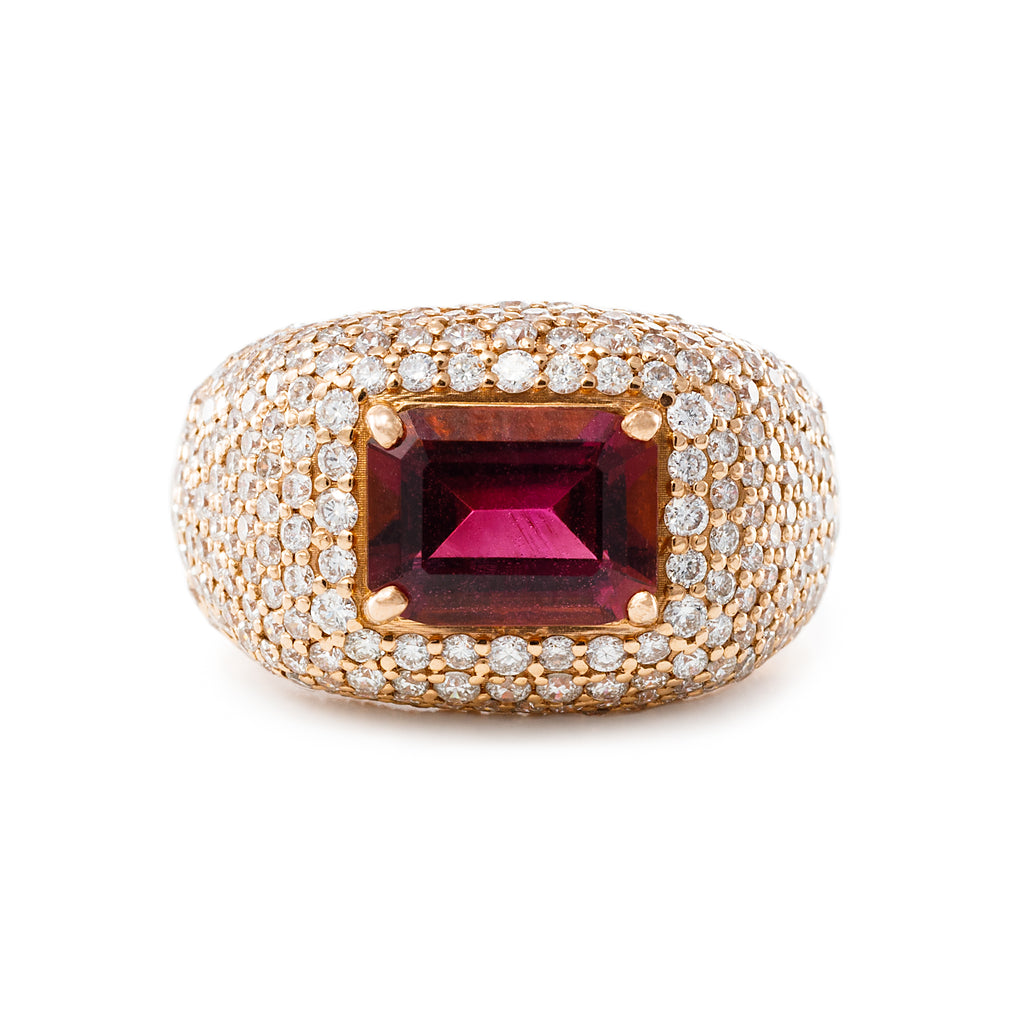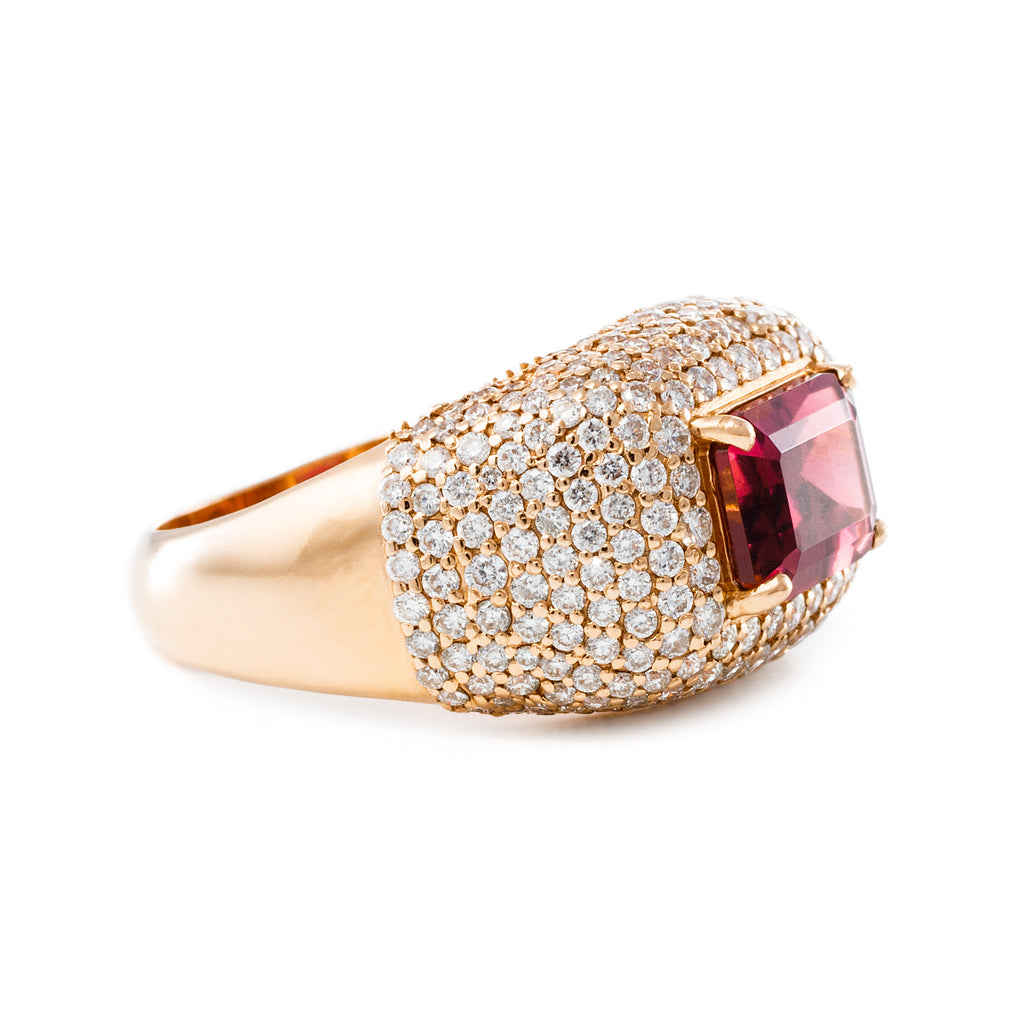 Pave Diamond & Red Tourmaline Ring
Description
Adjourned in super sparkly pave cut diamonds with a red, emerald cut tourmaline in the middle. You can wear this ring on any finger that you prefer and wear it day or evening. 
If you'd prefer to order this ring with a different colour stone in the middle please get in contact and we will do our best to accommodate your request. (info@limelitejewellery.com)
Specification
Pave Diamond & Red Tourmaline Ring is made of 3 grams of 18k gold, 0.8 carats of white diamonds (vs1 - si1 clarity) and a red tourmaline.
You may also like the related products