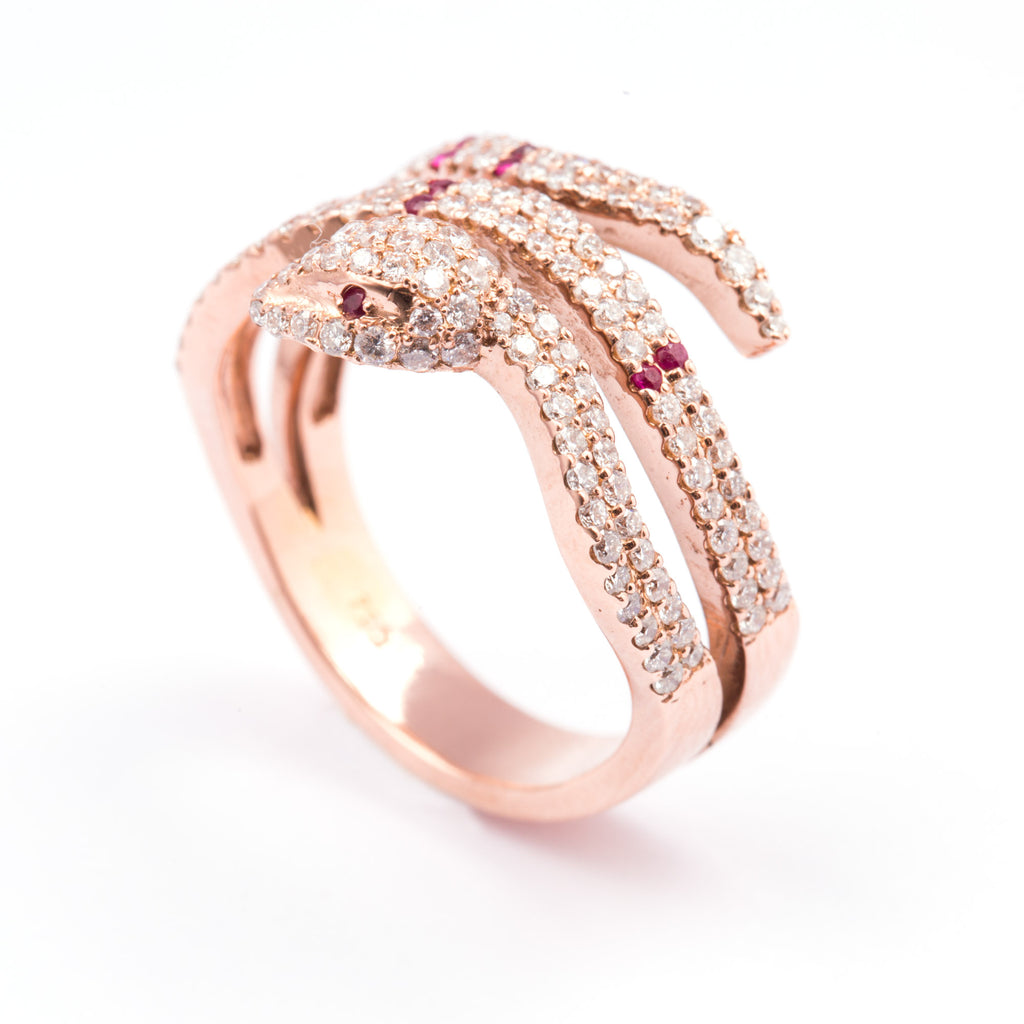 Diamond and Ruby Snake Ring
Description
This triple layer Snake Ring is made of very sparkly white diamonds, rubies and 18k gold. It wraps around your finger comfortably. We recommend choosing a comfortable size - not too tight - as that's how layered rings sit best. Diamond and Ruby Snake Ring will look great on your index, middle or ring finger, the choice is yours!
Specification
Diamond and Ruby Snake Ring has 0.7 carats of white diamonds, 0.09 carats of rubies and 5.4 grams of 18k gold on it.  

If you would rather order this ring with different colour accents, such as green - instead of the red - please get in contact and we can talk you through the different options and create the perfect ring for you!
You can reach us on info@limelitejewellery.com or on WhatsApp +44 7885 80 80 80 / Minna in the UK and +971 56 116 5596 / Ilke in the UAE. 
You may also like the related products