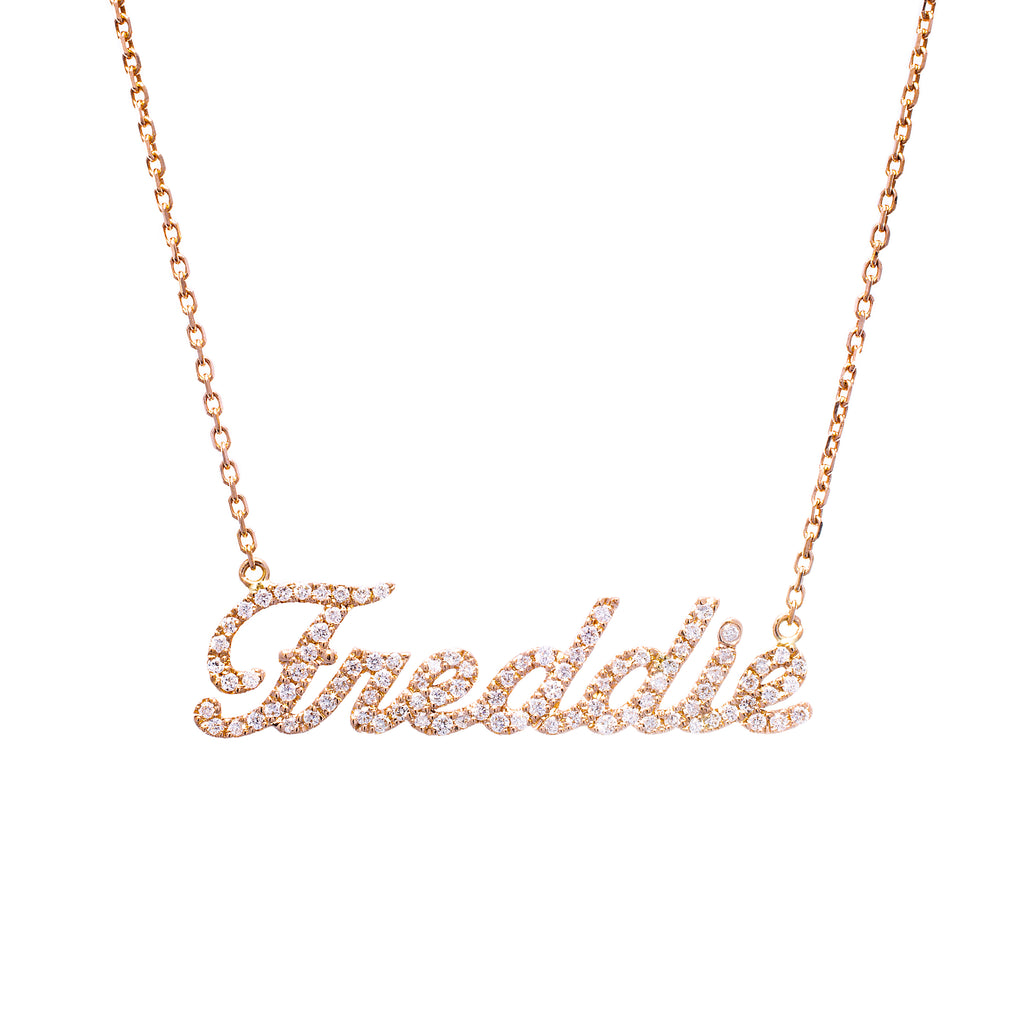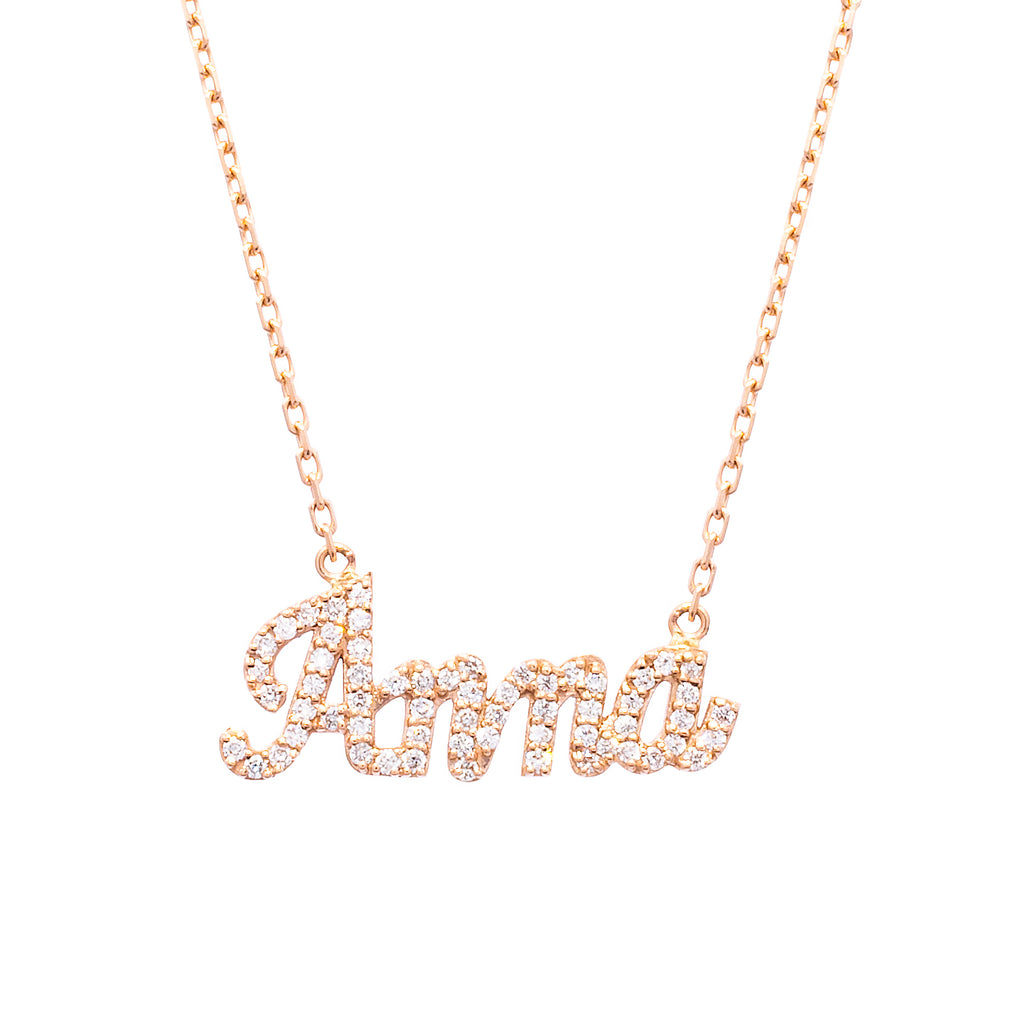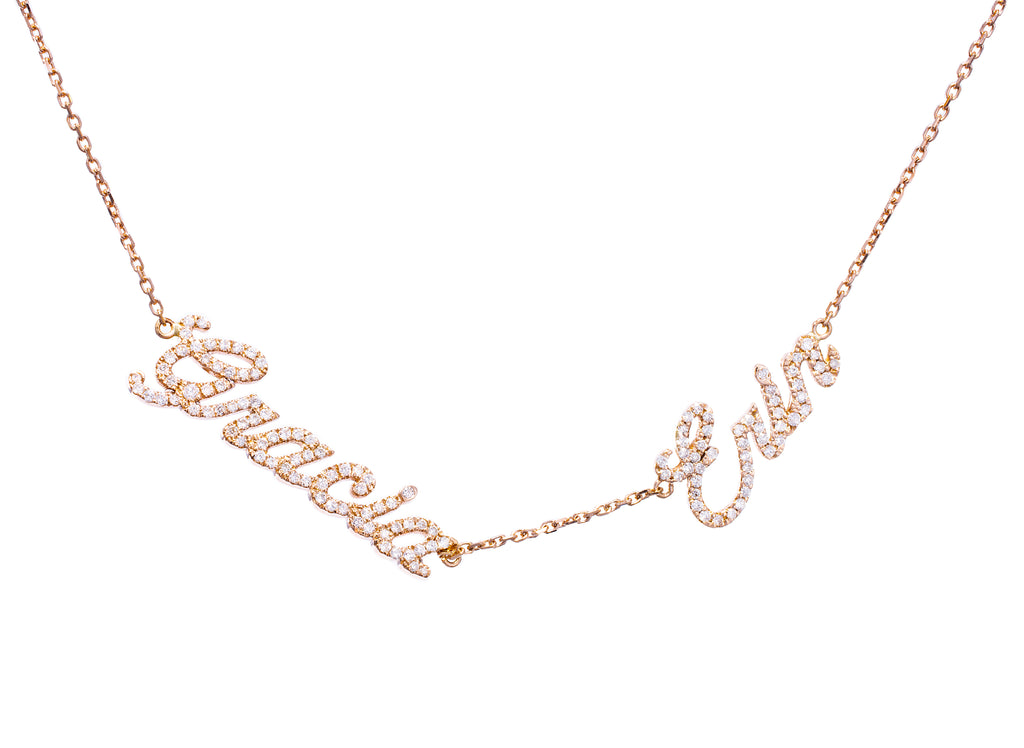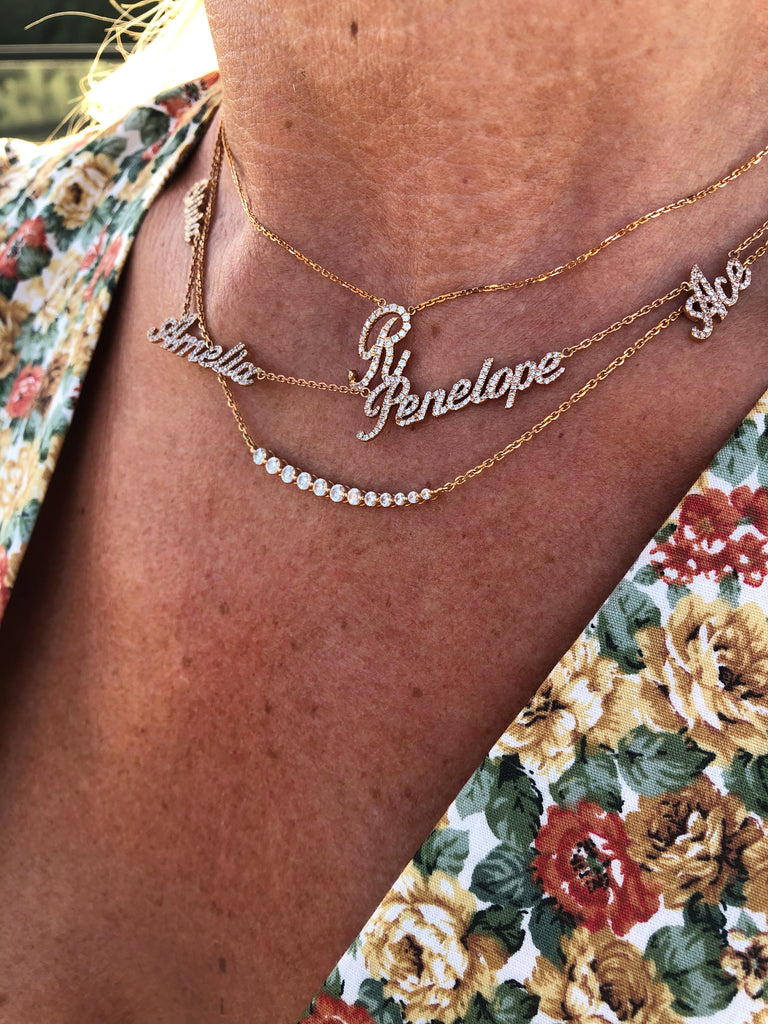 Name Necklace
Our super popular Name Necklace is a great gift - for yourself or someone special! It is priced at £160 per letter and made of 18k gold (either rose gold, white gold or yellow gold, the choice is yours) and very sparkly white diamonds (the quality is vs1 - si1).  
Measurements 
Length of the adjustable chain is 42 cm, with two further links at 40cm and 38cm in case you would rather wear it shorter. We like to wear it on the collarbone and layer with longer necklaces!
Height of the tallest letter is 8mm. 
How To Order
Please select the appropriate number of letters from the dropdown menu in order to get an accurate price and type the name/s or/and word/s you want in the "Add Name" field. If you are ordering a necklace with multiples names or words we will contact you as soon as we receive your order so that you can let us know exactly how you would like the names / words to be placed.
Customisation
We can also add pretty things like heart shapes, small diamonds or different colour gemstones - we love green (emeralds) or pink (rubies) - on the chain to jazz it up. If this interests you - or if you're just undecided and would like some guidance, or have further questions - please get in contact and we will be very happy to help you design the perfect necklace for you. 
You can reach us on info@limelitejewellery.com or on WhatsApp +44 7885 80 80 80 / Minna in the UK and +971 56 116 5596 / Ilke in the UAE. 
You may also like the related products