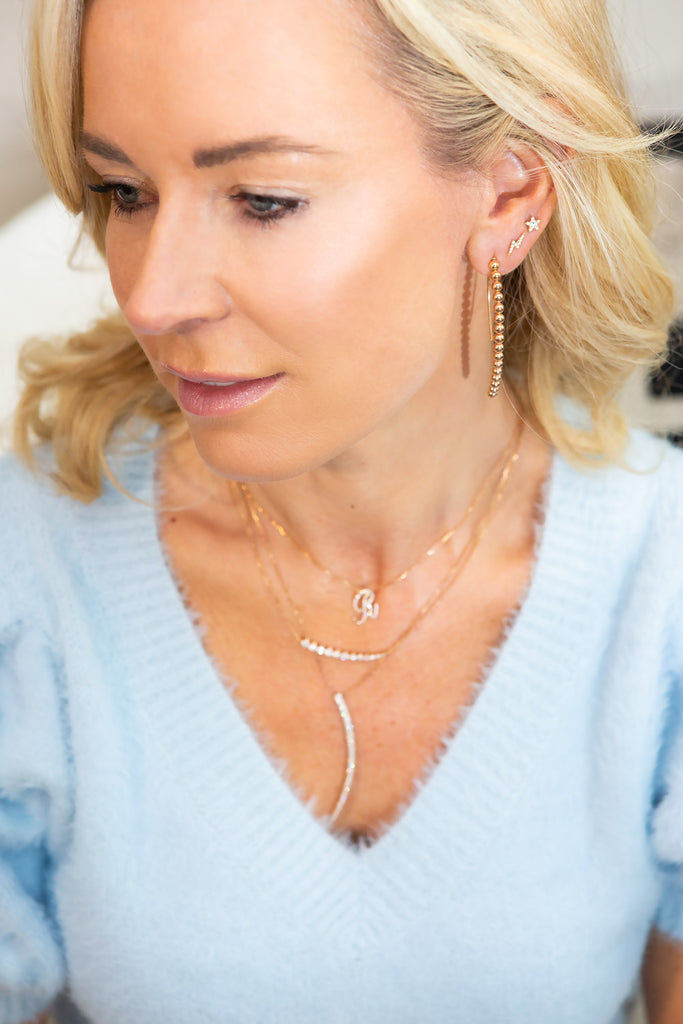 Lightning Earrings
Description
Lightning Earrings are the perfect accessory for every occasion. They go well with any outfit and are a great gift idea!  
If you'd like to purchase just a single Lightning Earring please get in contact and we will be happy to help! (info@limelitejewellery.com)
Specification
Lightning Earrings are made of 0.2 carats of white diamonds (vs1 - si1 clarity) and 1.8 grams of 18k gold. Butterfly fastening. 
You may also like the related products