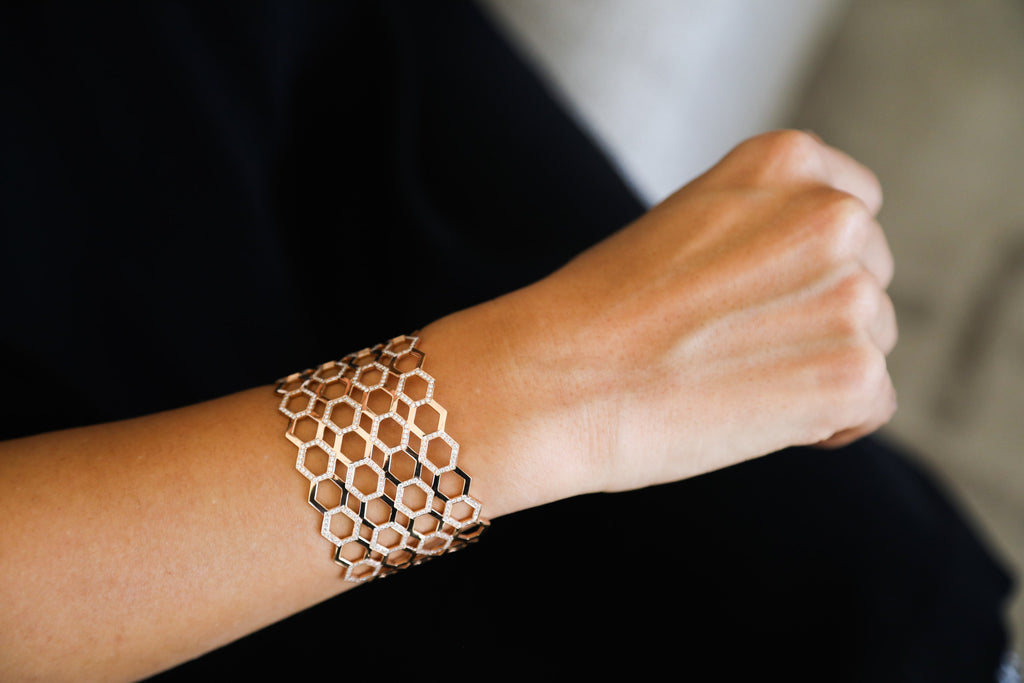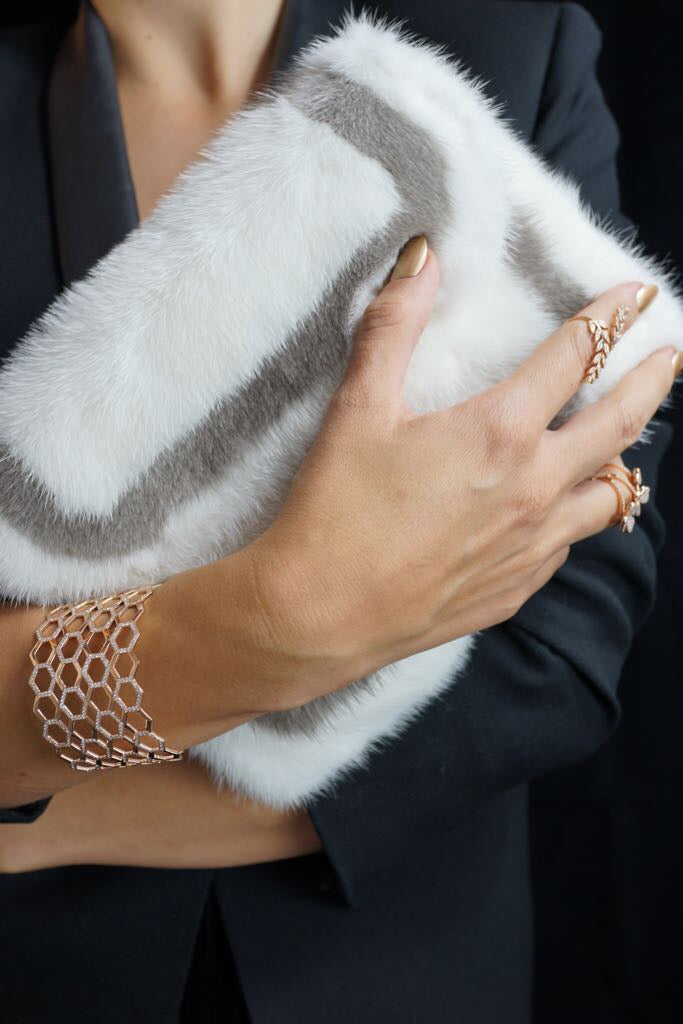 Honeycomb Cuff
Our Honeycomb Cuff is a real sparkler and a true statement piece. One to glam up any evening outfit however comfortable enough to wear during the day too.
Width: 4cm
 Diamonds: 2.4 carats / vs1-si1 clarity
Gold: 34.5 grams / 18k gold
All our jewellery is customisable. If you would like any changes to the design, or to order a custom piece or an unusual size, please do not hesitate to contact us on +971 50 627 8354 / info@limelitejewellery.com.
You may also like the related products