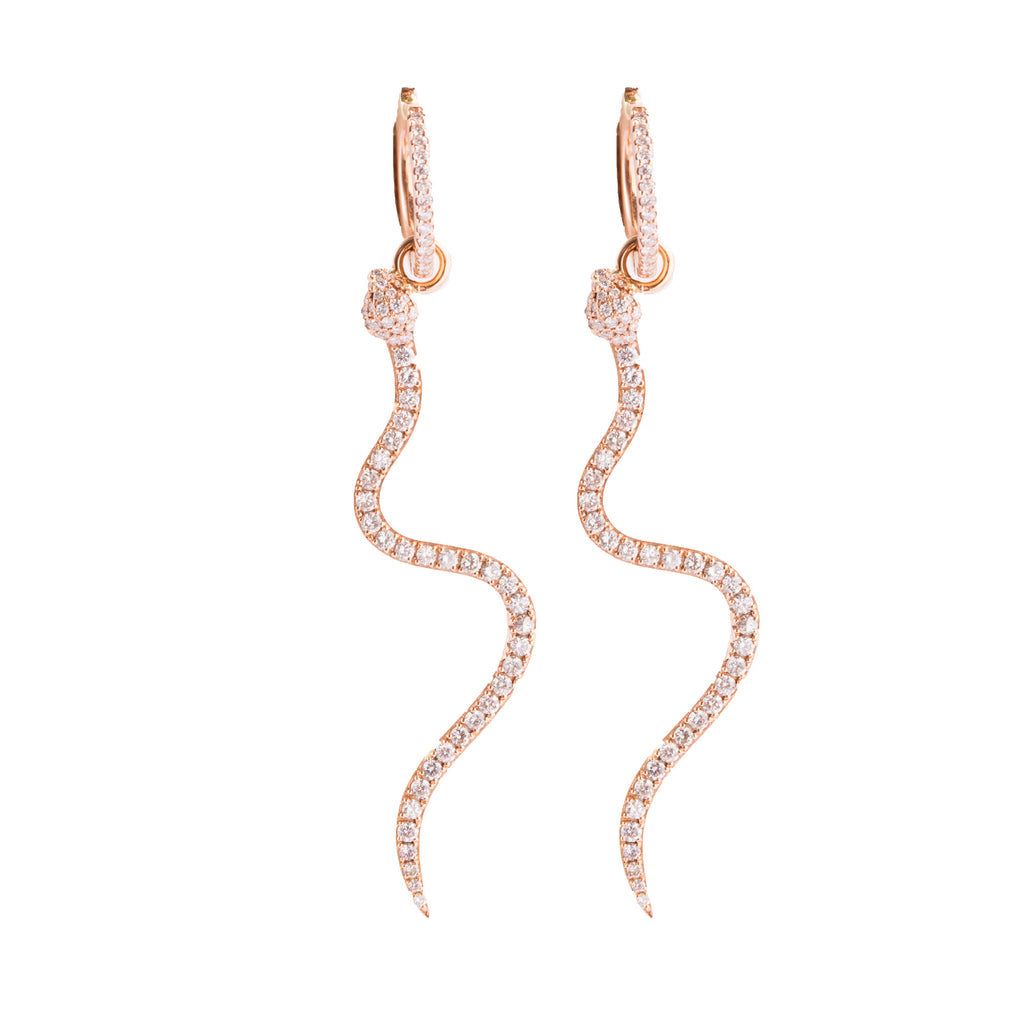 Detachable Snake Earrings
Description
These Detachable Snake Earrings are covered in white diamonds and set in 18k gold. The long, beautiful snake shape is detachable from the hoop, which gives you an option to wear the small, diamond hoops also on their own on those more casual days.
Specification
The Detachable Snake Earrings are made of 1.35 carats of diamonds (vs1-si1 clarity) and 7.7 grams of 18k gold.
The snake measures 50 mm in length and 0.25 mm in width. Outside diameter of the diamond hoops is 10.5 mm.
You may also like the related products