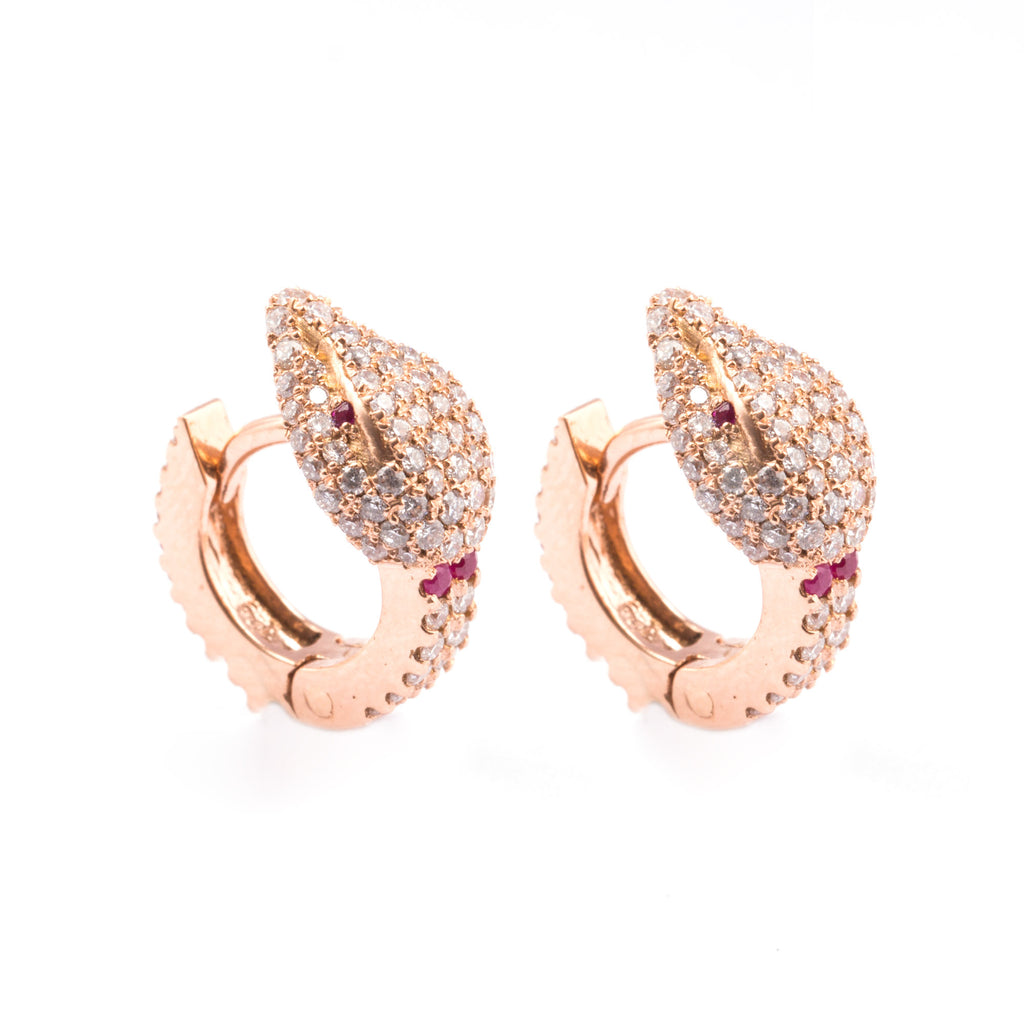 Snake Huggies
Description
Snake Huggies are one of our and our clients' favourite designs. They're made of 18k gold, white diamonds and rubies. These are dressy enough earrings for any occasion but the way the hoop hugs your earlobe makes them an easy-to-wear piece even for everyday use. 

 
Specification 
Snake Huggies are made of 1.1 carats of white diamonds (vs1-si1 clarity), 0.2 carats of rubies and the gold weight is 5.3 grams of 18k gold.
 
 
Customisation
We think that these earrings would also look great with green accents  (which means emeralds) instead of the red. If you are interested in customising this item we are very happy to accommodate that, just get in contact!

 
You can reach us on info@limelitejewellery.com or on WhatsApp +44 7885 80 80 80 / Minna in the UK and +971 56 116 5596 / Ilke in the UAE. 
You may also like the related products