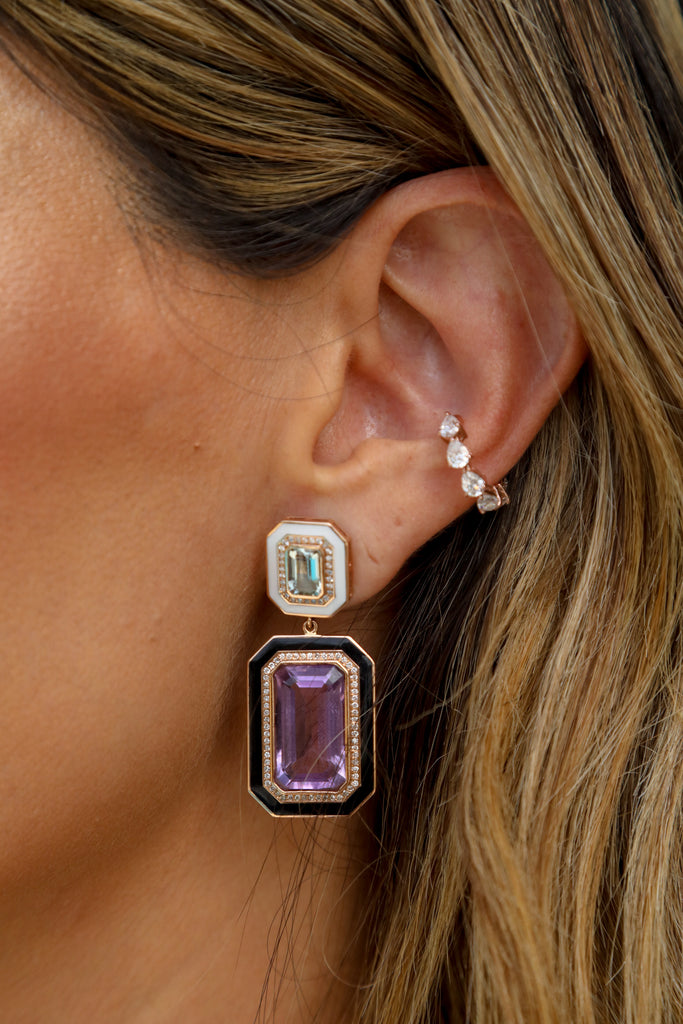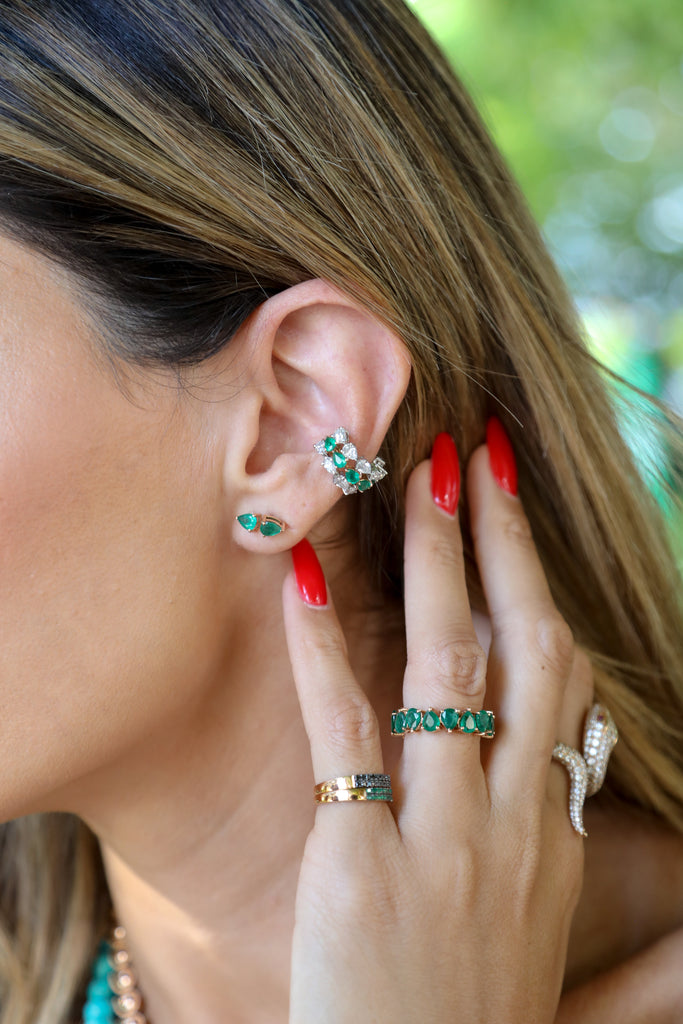 Moissanite Ear Cuff
Description
Moissanite Ear Cuff is sold as a single piece (not as a pair). It requires no piercing, you simply slide it on and off. A very easy way to add a lot of sparkle and glamour to your look. The ear cuff is made of pear-shaped moissanite stones and 18k gold. Wear it with different colour ear cuffs or double or triple up!
How To Wear and Customisation
We made a video of how to slide an ear cuff on your ear. It can be found on our Instagram account @limelitejewellery Just click on the Story Highlight called "How To..."
This ear cuff really does stay on your ear securely! We tested it, we learned from it, and we designed it accordingly. However we have come across a couple of clients who's ears were so small and delicate that to accommodate that we made them a cuff in a slightly smaller size and opening. If you have any concerns about how Moissanite Ear Cuff will fit your ear just get in contact, we'll be very happy to help!
You can reach us on info@limelitejewellery.com or on WhatsApp +44 7885 80 80 80 / Minna in the UK and +971 56 116 5596 / Ilke in the UAE. 
You may also like the related products